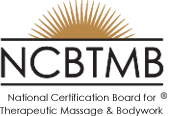 <!Link Instructions>
<!End Link Instructions>
"This is the highpoint of my day."
Mark P., Westchester
---
"Gayle knows how to find where the pain and problem areas are in a single touch with her very natural movements. I've been traveling all weekend and just got back. But my traveling didn't stop there. I felt like it only began. Gayle took me to another place. It was not only a massage but an entire experience. I'm coming back and not only that I'll refer a friend."
Joy Lewis, Long Beach
---
On 11/26/06,
JG
> wrote
:
"SO I WALK IN THE OFFICE AND MEET GAYLE. I'M IMPRESSED IMMEDIATELY WITH HOW PROFESSIONAL AND POLITE SHE IS. SHE OFFERS ME WATER AND WON'T EVEN LET ME GET IT MYSELF. THEN I GO INTO THE PRIVATE MASSAGE ROOM. THE ROOM IS DARK AND YOU HEAR THE SOUND OF TRICKLING WATER, SHE EVEN HAS A HEATED MASSAGE TABLE. THEN SHE ASKS ME WHAT TYPE OF MUSIC I WOULD LIKE AND EXPLAINS THE TYPES AVAILABLE-THAT WAS THE FIRST TIME A THERAPIST LET ME CHOOSE THE MUSIC. THEN I GET TO PICK OUT THE TYPE OF OIL. SHE REALLY MAKES YOU FEEL LIKE THIS IS ALL ABOUT YOU AND SHE TAKES HER TIME. I AM A TRAVELING CRITICAL CARE NURSE AND FREQUENT MASSAGE THERAPIST THROUGHOUT THE COUNTRY FOR MY SORE BACK. I HAVE BEEN IN PAIN FOR 3 WEEKS. GAYLE ASKS ME BRIEFLY WHAT I DO AND TO LOCATE MY PAIN EXACTLY. PREVIOUS MASSAGE THERAPIST TOLD ME I WOULD HAVE TO COME IN ONCE A WEEK FOR A MONTH TO WORK OUT THE HUGE KNOTS IN MY SHOULDERS. AFTER THE MASSAGE GAYLE ASKS ME WHAT I FEEL. AND I HONESTLY SAID "NOTHING", I FELT LIKE I WAS WEIGHTLESS. SHE IS AMAZING AND I AM SORRY I WILL BE MOVING ON ANOTHER TRAVEL ASSIGNMENT AND WILL NOT GET TO ENJOY HER MASSAGE TREATMENTS MORE."

JG-EXTREMELY SATISFIED CUSTOMER
---
"This is the peak of my week."
D.K., Redondo Beach
---
"Gayle of G body therapy has been very special to me. I have had many different massage therapists in the past few years, but Gayle's hands are the best I have ever felt. She has knowledge of many styles of massage therapy which is wonderful. No matter what is ailing in your body Gayle has a solution to fix it. After saying all that the real reason Gayle of G body Therapy is so great is because she is a wonderful person to be around. She is positive, professional, caring and sensitive to your needs. I will recommend Gayle of G Body Therapy to anyone who is looking for a massage and an awesome experience!"
Robert M., Torrance
---
"R to Gayle <gbodytherapy@gmail.com> date Dec 4, 2006 7:26 PM
"Words can not describe the experience of getting a massage from Gayle. She's got a real talent and you should feel it for yourself!"
R., Redondo Beach
---
from "Mktemecula to gbodytherapy@gmail.com date Dec 4, 2006 8:04 PM
"My wife and I had a full body massage with Gayle, recently and we had the most relaxing and most therapeutic session with her. We both have bad backs which were not helped by ordinary methods; such as, medicine or chiropractors. She gave us the deep tissue, Swedish and cranial massage. After our sessions our musculature felt relieved of any stress or pain. We felt very relieved after we left her clinic. We definitely would recommend her for any kind of therapeutic massage because she definitely knows what she's doing."
Mike and Evelyn K.,
Temecula, Ca
---
doctortraceybailey to me Jan 3, 2007 (2 days ago)
"I have been in private practice as a Dr. of Oriental Medicine for 19 years and have had the opportunity to work with many massage therapists. I find Gayle Carlisle to be a very competent and skilled practitioner. She has helped some of my most difficult cases including low back pain, hip pain, and frozen shoulder. I especially like her ability to combine different styles of massage and stretching to address each unique patient. I never hesitate to recommend her to all my patients."
Dr. Tracey Bailey, L.Ac., O.M.D.
---
From: Weston R
Date: Feb 7, 2007 11:53 AM
Subject: testimonial
To: gbodytherapy@gmail.com
"As a competitive amateur cyclist, I train on the bike or in the gym daily. Without the help of massage therapy from Gayle, I doubt I'd be able to maintain my current level of training frequency or intensity. Gayle truly does have a "gift" for knowing where one's problem areas are. I look forward eagerly to our weekly sessions! Thanks Gayle, you are the best"!
Weston R., Redondo Beach
---
"I think the big difference between G Body Therapy and other massage places I've been to is Gayle. She took the time to ask me what I needed from a massage therapist and helped to customize a program that met my needs. As a business executive I have all the classic symptoms of mouse-abuse and questionable posture in my office chair. Gayle helps me address any pain, but also provides tips for keeping me in great shape. Thanks, Gayle"!
A.J. -- Palos Verdes
---
Gayle!
"I want to thank you for the way you are helping me to deal with my Spinal Steno sis. Your Combo-massages and particularly the Thai massage are allowing my muscles and tendons to do the job they were intended for.
The pain has decreased significantly and my quality of life has improved".
Thank you---Thank you
ED LACHARITE
Rolling Hills Estates
---
"Gayle is very passionate about her work. This is apparent in her treatments. She provides consistent high quality massage and pays attention to details
that make the experience both relaxing and restorative".
Jennifer B., Manhattan Beach
---
Barbra Bauman to me, May 26, 2007
"After a car accident 11 years ago, where I suffered a whiplash injury, I did try out many different ways of therapies to get some relief for my always stiff neck, shoulder and also often back pain. Moving here from Switzerland I started looking for a massage therapist and luckily one of my friends told me about Gayle. That has been the best advice ever! She somehow feels exactly where my pain is, how to get rid of it and at the same time making me feel so relaxed and also energized at the same time! I can hardly believe it"!
Barbra, Redondo Beach
---
"Gayle is a gifted body therapist!
She listens to your thoughts and complaints. Then she begins her magic. You come in tight with aches and pains. You float out calm and relaxed feeling 100% better. Each day you feel less pain and every week your health improves. Gayle takes you on a wonderful journey to wellness".
Peggy, Redondo Beach
---
"My goodness, better than a doctor. I've had many massages in my life...This is the best. You're incredible. Your right it's really mind, body and spirit".
I.H., Redondo Beach
---
"The massage is perfect as always".
"Thank you Gayle".
L.S., Redondo Beach
---
"Thank you sooo much. That's what I needed. That G5 machine is amazing.
Is now able to sleep well".
Y of Hermosa Beach
---
"That was an excellent massage. You got magical hands. Hope it doesn't have to end".
G of Redondo Beach
---
"I had a yummy, warm relaxing massage from Gayle that made me realize I need to pamper myself more! Life is short and a great massage makes the journey sooo much sweeter"!
Cindy of aRichLife4U
---
Paula Fisher to me, Dec. 7, 2007
"My experience with G Body Therapy was the most relaxing - soothing experience I have ever had. From the time I entered the office, Gayle served a soothing drink while you wait and then on to the massage room where the soothing music and atmosphere prepared you for the experience of removing all stress and relaxing your body through the wonderful massage by Gayle".
"I highly recommend anyone to experience the healing touch of this lovely lady".
Paula Fisher of Ecoquest International
---
"You have such a healing touch. It's an incredible feeling.
My back is feeling so much better everytime I see you".
"Thank You Gayle".
A. P. of Manhattan Beach
---
"She's wonderfully amazing".
W. H., Hermosa Beach
---
"Thank you. You have reminded me of how to relax again".
"That's really a performance".
L of Redondo Beach
---
"I've had many massages and this is the best massage I've ever had. Gayle is so caring. I feel very well taken care of when I'm with her. From the moment I enter the place until the moment I leave, I have time to be with myself without feeling rushed".
S of Redondo Beach
---
Marsha to me
show details 12/21/07
Aloha Gayle!
You are a true angel and healer. Thank you so much for all your thoughtfulness. I wish all the best for you this next year and I hope you get all you dream of for Christmas.
And, I miss you! I will be calling you at the first of the new year for an appointment and then to deliver you a new years gift! Please let every special person in your office know that I wish them happy holidays.
Thank you so much for all the help you have given to me. A rarer gift I could not have received this year than that of being "helped" to feel whole again by your special touch. There are no words to express how grateful I am. Have a wonderful holiday...you deserve the best!!!!!
Love and hugs,
Marsha, Redondo Beach
---
SBergjans to me
show details Feb 11, 2007 (2 days ago)
"My experience with Gayle's massage was very special. I felt as if I had been invited into her home as a special guest. Different than the large spa establishments, Gayle was interested with what was going on with my body. It was unnecessary for me to choose a specific type of massage. Based on the information I gave Gayle she combined several types of massage which gave me the best experience I have had.
When we first began to talk before the treatment, Gayle had several chilled beverages that she offered in a stemmed glass-- not paper or plastic. It may seem like a small thing but it gives you an idea of Gayle's attention to detail."
Sharon BerGJans, Realtor
---
Rachael Thompson to me
show details Feb 11 (5 days ago)
Hi Gayle,
Thanks for taking me on such short notice! You are wonderful! My massage was very relaxing and I felt that you were very connected to me and what my body needed. I've already given out your card to several people and raved about you. Thank you again and I look forward to my next massage. Hope to see you at another Rotary meeting too!
Sincerely,
Rachael, Rotary Club, Torrance
---
Bob Walker to me
Show details March 2, 2008
"I have had many massage therapists in many parts of the world. Gayle is by far the best! Her techniques, her hands, and the tropical atmosphere she creates is unsurpassed".
Bob Walker, Playa del Rey, CA.
---
Hilary to me
show details 11:52 AM (51 minutes ago) March 3, 2008
"What is most exceptional about Gayle is how she listens to her client, and tailors every massage to what you need that day. I've been getting massages for over 20 years, and Gayle is a treasure".
Hilary Cohen, Redondo Beach CA
---
Ron Elimu to me
March 6, 2008
"As the owner of a growing janitorial company I can easily work both day and night
Seven days a week. After awhile the wear and tear on my body along with the fatigue
can take the "fun" out of being in business. Gayle's massages put the "fun' back
into being an entrepreneur. She creates a warm and relaxing atmosphere for me
to reenergize myself. And her soothing touch puts life back into my tired muscles.
When I leave her office I feel like a brand new man! I highly recommend her massages
as a "must" do on every business owners to do list".
Ron M. Elimu
Spotless Cleaning Systems II
"Your Complete Cleaning Specialist"
5042 Wilshire Blvd., #221 _ Los Angeles, CA 90036 _ (213) 393-2976
---
to me on March 27, 2008
show details 6:37 PM (2 hours ago)
"I look forward to my appointment with Gayle every single time.
It is the highlight of my week!
Her skilled hands immediately alleviated my back pain even from the first appointment. But seeing Gayle is a truly relaxing experience in the full sense of the word. From the moment you enter the waiting room she welcomes you as if you were her personal house guest and offers you a soothing tea or drink. She is very sensitive to your needs and always careful with details. The massage room offers a wonderful ambiance and everything - from décor, lighting, music to oils and essences - is designed to please and relax your senses. After the one hour passes I always wish it didn't have to end.
Gayle really is in the business of pampering and spoiling your body and soul.
Thank you, Gayle, for making a difference"!
Maria P., Redondo Beach
---
Daileyem to me
show details 9:13 PM (17 hours ago)
April 5, 2008
My dearest Gayle,
What can I say, you are truly a miracle worker! Thank you for inviting me to try your massage therapy, I loved it. I immediately made future appointments, buying a series at a time. Your massage therapy is a tonic for my body and soul. I have had many kinds of massages and physical therapy, but you are the BEST ever! You have a special touch, an insight that others apparently have not had about the techniques of massage; you are truly an artist at what you do.
After an exhausting and sometimes painful week, you help me relax with your presence and kindness then you help me calm my brain, mind and body; and somehow you always know what I need. I find your combo massages therapeutic. You have helped me with my neck, shoulders, tendons, and muscles. After one of your massages I always feel calm, relaxed, and yet invigorated; the pain in my shoulder and neck gone. Besides the healthy benefits of massage, my body feels beautiful and I feel so good!
I love giving your gift certificates. I plan to continue, furthermore, I have referred you to family and friends so that they can take advantage of your therapeutic massage and wonderful service. Thank you so much,
Lovingly,
Esther M. Dailey, M.A., H.C.
---
Karen (Kraus) Lasater to me
show details Apr 21, 2008 (2 days ago)
I have had many, many massages over the years and Gayle's massages are the best I've ever had. She really takes the time to listen to me and to ask what my needs are. She provides a soothing, comfortable and tranquil environment. I've never had a massage therapist who took so much time to cater to my every need. Gayle is very knowledgeable and is able to assess your problem areas and actually make them better. Many massage therapists don't put the effort in to really working out your kinks...but Gayle does. She is interested enough in me to try to help me with my neck pain and get me to a point where I really am better. Better than any of the above, though, is that Gayle is a wonderful person. She is loving and giving and compassionate and kind and that comes through in her work. Her caring nature is evident in the experience she creates for her clients. I am very grateful that I crossed paths with Gayle...she has a client for life!
:-)
Karen Lasater
Redondo Beach
www.jetmidwest.com
---
"My daughter is right, you're the best. You really have helped me".
"Thank you Gayle"
Mr. C. K.
---
Giselle Zuluaga to me
show details 6:06 PM (23 hours ago)
May 15, 2008
It is such a nurturing treat to get a massage with Gayle. She is always present and attentive to your needs at each session. I always end up totally relaxed and ready to take on the world when she's done with me!
Hugs,
Giselle, Lawndale
---
"I've had many massages in my life and Gayle is the most attentive massage therapist I've ever met. Thank you Gayle".
W.A., Redondo Beach
June 2008 Dear Gayle, Thank you so much for pampering us and making a difference in our lives.
With Love, Maria, Christina and Andrea
---
July 6, 2008
I had the most amazing experience with Gayle at G Body Therapy. I had been suffering from a migraine headache since 4:00am. I was able to get an emergency appointment. I told Gayle I wanted a deep tissue massage, she explain that my muscles were already very tight and that would not be best for me at this time. So, Gayle gave me a custom massage. That day, I walked out of Gayle's office pain free! I have and will continue to recommend Gayle to all my friends and associates.
R. M., Manhattan Beach
---
Nigel Thomas to me
show details 8:40 AM (31 minutes ago) July 7, 2008
Gayle gave me the best massage I have ever had (and I have had a number of massages). She actually listened to my requests and asked me if it was ok to use different techniques, the result being that the massage met, and then far exceeded, my expectations. In addition to the physical relief, I felt extraordinarily emotionally uplifted and energized. I have no hesitation in recommending Gayle's service, she is very talented and professional.
Nigel Thomas - Manhattan Beach Business Owner
Wow - fabulous massage!
Mary Lyn Miller to me
Jul 28, 2008 (2 days ago)
"Wow, I've had lots of massages but after my customized massage with Gayle, I was an entirely different person. She's got some amazing moves. This wasn't just a massage – this was a spiritual experience!" (That's the truth!)
Thanks so much for Saturday. I know you really went the extra mile to make time for me, and I appreciate it. I am sooo much better!!
Mary Lyn Miller
Enjoyed the massage!!
Merry Maids Sales to me
show details Aug 25, 2008 (10 days ago)
Gayle,
The massage and environment that you give is nothing short of spectacular!! I have had massages before, but nothing like this! The ambience and overall feeling of well being that you create through sign, sound and touch is something that would be hard to duplicate. Your caring attitude and kindness mixed with much respect is a gift in itself. I would recommend your services to anyone who may be uptight or is having a hard time trying to relax. I must say that at the end of your massage, I thought that I was in another world!!!
Loretta Sutton
Sales Rep
Merry Maids
sales4202@merrymaids.net
Joy K. sent you a review on Yelp
Yelp to me
show details Aug 28,2008 (13 days ago)
Hi, Joy says,
Here's my latest review! I mean every word too!:)
Hope you're well, but if you're not and need a massage - call Gayle!
JOY
Joy would like to share this review with you:
G Body Therapy
510 N. Prospect Ave., Redondo Beach, CA 90277
GBODYTHERAPY.COM
310 9089213
Reviewed by Joy K.
After a very crazy week and great event last night, I really whacked out my injured back by trying to do too much. As a result, I woke up today wracked with pain, barely able to function.
I had met Gayle at a networking breakfast and again at my networking event last night which made me decide to give her a shot at making me feel better since she seemed very nice.
She made me smile when I called her because when I said, "I'm in a lot of pain I need to see you right away" she replied, "Okay poor baby, I'll take care of you."
She's from the Philippines and is like having a special favorite aunt who just wants you to feel better. I love that! It was just what I needed to hear.
What I loved about her caliber of service is that she actually operates out of a doctor's office and has a lot of training. Plus, she's just a warm, gracious woman who really makes you feel cared for and special.
When I arrived I filled out a form and then was invited back to her space. Now most doctor offices are so sterile and icky, but she has made her space her own.
It's like walking into an inner sanctum inside an Asian therapy room. She's decorated it very nicely with Asian touches and believes a lot in aroma therapy.
She knew right off what was wrong with me and suggested I smell three oils with my eyes closed of which the one I chose corresponded directly with my pain. It was a little uncanny.
Then the massage began. So relaxing. My back and neck feels so much better and I am almost completely back to my old self. Her rates are very reasonable and I highly recommend her services.
I'm so glad I called her because now I can tell all of you how great she is! You are going to love her. I guarantee it.
Healthcarebiller@aol.com to me
show details Aug 29 (6 days ago)
I just moved to a new place and my body was sore from lifting boxes especially my mid and lower back. I heard a lot from our Pipeline BNI Chapter members how wonderful they feel after getting a massage from Gayle so I called Gayle and got an appointment. Guess what? It is true. Gayle makes you feel like you went to heaven. She made me feel so special and pampered and all my aches and pains went away. I can confidently recommend Gayle to anyone who wants to get pampered, to be treated special, and get rid of their aches and pains.
Jocelyn
Healthcare Billing Resource
San Pedro, CA
Patricia Button to me
show details 11:41 AM (22 hours ago)
Sept. 4, 2008
Hi Gayle,
I was catching up from last week so I didn't get a chance to contact you until now. I was going out of town the day after our appointment. So I was trying to complete too many things before I left.
I thought I had planned enough time for everything but unfortunately my last appointment ran over. I was running very behind to see you and of course I was stopped by every single red light on the way. By the time I finally made it up to your office I was in my own little tornado in my head and feeling very bad about holding you up. I just wanted to thank you for putting me at ease so quickly, with the calming way that you have about you.
I didn't even realize how stressed out I was until I felt it melt away in your presence.
Thank you so much for bringing me back to normal that day. It helped me manage myself the rest of the day and it was a lot less stressful going out of town.
MUCH THANKS,
Patty
Sincerely,
Patricia Button
Right at Home Insurance 1914 W.262nd. St. Lomita CA 90717phone 310 480-7350fax 310 626-0104
Christopher Thomson Photography to me
show details 3:39 PM (3 hours ago)
Gayle,
I just wanted to thank you for a wonderful massage. The stress really did leave my body when you were done. Also, you helped relieve my pain temporarily from my carpal tunnel syndrome that I have been suffering from for many years.
Thanks!
Christopher Thomson Photography
310 370 6340
Don to me
Sept 26, 2008 (2 days ago)
I really enjoyed the massage this evening at G Body! She creates a great atmosphere and the aromatherapy adds to the experience for sure. She has a gentle style and good use of towels and heated pads. Overall really good and recommend Gayle to everyone!
Don Meccia, Redondo Beach
stillv@aol.com to me
Jan 28, 2009 (5 days ago)
"Gayle is a gifted and intuitive massage therapist, who's healing spirit, warms the heart as well as the body."
Virginia C. Green, PhD
The Stillwater Group
2100 Sepulveda, Suite 30
Manhattan Beach, CA 90266
(310)798-3615
Mike Mena to me
Jan. 26, 2009 (8 days ago)
"When I arrived to my massage at G Body Therapy, I was greeted by a
friendly and tranquil Gayle offering me water and some other surprise
and unexpected treats. THAT immediately set the tone for an
unexpected experience! Although the massage technique is different
than what I was accustomed, Gayle worked on my problem areas and
completely relieved my pain and revived my soul. The massage and
rituals that go with her special techniques were absolutely magical!
Gayle has the hands of a true healer!"
Ileana International www.IleanaInternational.com
BETSY LATZ to me Sun, Apr 12, 2009 at 6:01 PM Hi Gayle,Happy Easter!!! Gayle is a very gifted Massage Therapist. Since I've been seeing Gayle, she has worked on both of my shoulders, relieved the pain and restored my range of motion in both. She is very professional, but really shows me she truly cares about my well being. With a pleasant and warm environment, she combines tradition with technology, which has provided great results for me physically and mentally. Betsy Latz See ya soon, you special lady!
Galen Rasmussen to meFri, Jun 5, 2009 at 11:29 AM (2 days ago)
"Gayle is more than a Massage Therapist, she is a Healer... She immediately amazed me by asking if my right shoulder was hurting just by looking at me walking into her room, without me saying a word! Gayle uses every sense to listen to what ailments your body tells her - through her trained eyes and touch she sees and feels where the body is off, whether you know it or not. She could see my body was not absorbing nutrients properly, and opened the areas necessary for this - and you DO notice the difference days after. I have never had such an amazing experience with anyone else. She is a treasure and has become an integral part of my wellness routine. Thank you, Gayle!"
July 28, 2009 We live in the busy world and we often forget to take care of ourselves. I was not an exception. I had always wanted to get a good message, but to me getting a "massage" is something very personal and I needed to find a massage therapist I can trust and be comfortable with. Once I joined BNI (Business Network International), I met Gayle Carlisle. Several of our chapter members had great experiences with Gayle and recommended her strongly, so without doubt I decided to get a massage from her. Gayle understands her customers well and knows how to make them relax – she has a nice quiet room with dim lighting, nice relaxing music and very comfortable sheets. You feel at "peace" in that room. Gayle asks you what kind of massage you are looking for, what kind of music you would like to listen to during the massage and what kind of fragrant oil you want her to use. This preparation is all part of her process to relax her customers. She can tell with her magic hands which part of your body is weak and needs to be fixed. After getting a massage with her, you feel refreshed and energized and have a clear mind. You feel like you are a totally new person. Gayle is a calm, caring person and has great passion about healing people's body and soul. From the experience I have had with Gayle, I strongly recommend her. Thank you, Gayle for an excellent massage and wonderful experience! Reiko Tamura, Real Estate Investor
RT Real Estate Group, LLC
December 2009 Thank you for your efforts to make me more comfortable during pregnancy. Helene, Redondo Beach
January 30, 2010 G Body therapy massages are the best!! Besides feeling very pampered and relaxed, I find her massages very therapeutic as well. In the very beginning you walk into a relaxing atmosphere of colors, music, herbal mist, and sipping cool sparkling water, suddenly all of your worries are left outside the door. Gayle uses many different massage techniques and knows the techniques that are best ones for your personal well being. There is a 500% improvement in the way I felt when I walked into the office and when I walked out of the office. My legs and knees felt so tired, like I had run a marathon backwards, and when I left I felt like I was 19 again!! I could move with no more aches and pains. Gayle uses oils specially blended for your treatment. Her finishing touches of misting herbal invigorating spray on your hands and feet, and a warm clean washcloth on your face, complete a wonderful massage. Try it - you love it! Salli Hernandez, Redondo Beach
January 30, 2010 Hi Gayle, Thanks for the wonderful massage today, I'm happy I came in, you're very gifted. I'll try to figure out timing as to when to come in again. Thanks, and I hope you have a great weekend. Mark S., Redondo Beach
March 2, 2010 "Where Your Stress Leaves Before You Do"
So true. She just gave me such a relaxing and refreshing facial. I knew it would be good because I already loved her massages! Joy Kennelly
Diana to me March 12, 2010 "I have been going to Gayyle for almost two years now. After years of struggling with neck pain, I finally found someone who really listens. When I go to see Gayle, as soon as I walk in the door I am immediately relaxed. I feel like I don't have a care in the world! I do not know what I would do without her! She really has changed my life!Not to mention I recently came to her for a facial. It was a great experience because she explained exactly what she was doing and the products she was using. I received so many compliments on my skin afterward! I felt like I didn't even need makeup!" Diana Meyer, San Pedro
Jennifer to me March 15, 2010 Hi Gail, I wanted to share my testimony with your site. I loved the massage. It was absolutely wonderful and it made me feel so good. My husband even became a believer. He didn't like it at first because it was not deep pressure and he was not used to the Lymphatic massage. The next day he felt great and he LOVED the essential oils that you used. He said he would go back! He credited feeling so good to the massage. Thanks again! Jennifer Hoffiz Director, Sensory Research Center 310 698 9008
April 9, 2010 I've had lots of massages in my life, and you have the nicest touch ever. Thank you for filling in today. I feel better now. Tania T., R.B.
Dr. Michael Greiner to me April 15, 2010 Gayle filled in for our masseuse and the complements that we received at our chiropractic office were tremendous. Some of the comments that I received were as follows: "She applies the perfect pressure to work out my muscles", "She was so good I think I'll schedule another massage for this afternoon" and "I haven't felt this relaxed in a long time." Dr. Michael S Greiner D.C.
Sept. 18, 2010
Amazing massage. I have never experienced anything like this before. Thank you. F. B., Attorney, Redondo Beach
Nov. 24, 2010
G Body Therapy gives the most relaxing massage therapy. I continue to look forward to massage therapy which is evigorating.
Gives life and energy and deep relaxation. Dr. Bernard Strickland, Los Angeles
Anne wrote to me Feb. 21, 2011 at 10:22 AM
My time with Gayle was just wonderful! My only regret is that I can't enjoy a massage more frequently. I felt totally relaxed and refreshed after
the special treatment received from Gayle. She is highly professional, competent and so knowledge about relieving areas of pain and discomfort
Thank you ever so much. Anne, AAUW Manhattan Beach

Gayle changed my life. I was in so much pain 24/7, couldn't move my arm, and two doctors told me I needed to see an orthopaedic surgeon. Instead somehow I found her and went in somewhat skeptical. I was frazzled and in tears, Gayle and the woman at the front desk treated me so kindly and were truly sympathetic to my pain. What followed was unbelievable. It took a couple of months of one to two visits each week - but the result was that with each massage I felt better. Each massage was so different than the one before. I am not a person who can relax easily, but each visit I left feeling like a new person. I always thought if you hurt somewhere then that is where you get a massage. How wrong I was, Gayle's technique is truly part medicinal, part artistry, and part magic. Who would have known that massaging my elbows or fingers would resonate in that sore shoulder? Or warm stones (my favorite) placed in the palms of my hands would relax my entire body. For anyone who has aches and pains, before you do anything go to G Body Therapy. I am an extremely satisfied customer and have recommended her to several friends. And by the way, it has been five months since I started my massage therapy, my shoulder that needed a surgeon hasn't hurt since! Julie D., Redondo Beach
Kimberly to me
March 7, 2012
Gayle is soooooo awesome! First let me start by saying her kindness and attentiveness are beyond reproach. I went to see Gayle a couple of years ago for a tweaked lower back and pain in shoulders and neck. Gayle is very adept at listening to your complaints and then listening to your body in order to affect the most healing. The entire atmosphere puts me at ease from the moment I walk into the massage room. Needless to say Gayle took care of my aches and pains. I have seen Gayle periodically since then and just went back yesterday for a Custom Massage given to me as a gift by my husband on Valentines Day. Incidentally my husband just saw Gayle last month for a tight lower back issue, he loved it. I also plan on having my daughter see her next week. She's that good!! I agree with another reviewer if I had more money I'd see her every week!!!! Kim W., Torrance, CA
Mark to me
April 17, 2012
I feel lucky to have found G-Body Therapy. Each time I go it's a completely healing experience and I always feel so much better. Gayle is friendly, kind and always makes me feel comfortable and happy, and the stress and muscle pains I feel earlier always go away. She is a true healer and I highly recommend her!
Mark S, , Redondo Beach
Peg to me
April 27, 2012
Gayle is the most wonderful and the very best body therapist I have ever been to!!!
She knows what your body needs and helps heal it.
You will love Gayle and the wonderful experience of her therapy!!
She is the most gifted person who really knows how to make you feel incredible.
She has helped me through many health issues and continues to help me with every heavenly visit.
She is The Best and we are sooo lucky and blessed to have her in Redondo Beach!!! Peg W., Redondo Beach
Sept. 25, 2012
Hi, Gayle—
Thank you again for the wonderful massage last night. I had read all of your amazing testimonials on your website before, and now I will need to write one myself! I appreciated that you fit me in at the end of the day and customized the massage for my situation. It was like I was in a time warp—the time melted away and I was so relaxed. I SO appreciate your talent—both with your hands, sensitivity, and intuition. Just the placement of your hands and their pressure was comforting, without any strokes or manipulation! Like the receptionist said, I wondered if it was a little like Reiki, because it seemed mystical and magical to me. I also liked the heat pack, heated table, heated towel, and the time you spent on my neck. The way that you let me know with your touch where you were and what part of my body you would be working on was great—you always prepared me for what was coming next and their were no surprises. You really have a gift! I will tell my friends about my experience.
I am sitting at my desk with a telephone directory under my feet and it is helping me to sit properly in my chair and relieve the stress in my back. I weighed my purse and it is 5.5 pounds, so I am switching to a clutch that will only hold my money, credit cards, and cell phone. I also did the hip opener stretching last night and this morning. Dawn B., Torrance
On Friday, Jan.10, 2014 at 3:03 PM, Kathy wrote:
Gayle has improved my quality of life through her massages....my shoulders are so muh better as well as my sciatica.....would really recommend this wonderful woman. Kathy E., Manhattan Beach